1981 MK1 VW Scirocco GTi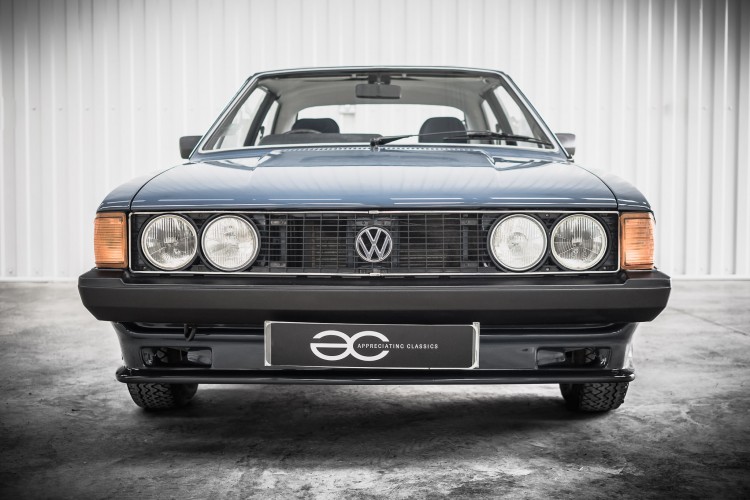 Brief
A super rare and very attractive MK1 Volkswagen Scirocco GTi with very low mileage, and one registered owner from new!!
24k miles
One Owner
2 keys
Full Service History
First Service Coupon
Original Purchase Invoice
Original V5
15 x old MOT Certificates
19 x Old Tax Discs
MK1 Scirocco GTi's in this condition, with this provenance simply do not exist anymore, this is a very rare opportunity indeed!
History
A One Owner MK1 Scirocco GTi – with only 24,700 miles!!
First Registered on the 1st of August 1981, this Scirocco GTi was a rare car even then… Now it is unheard of to find one as good as this.
2 sets of original key are present, along with the original V.A.G wallet, and booklets.
The service book is fully stamped, showing that the car has been cherished through its life with one single owner.
Within the wallet are the 19 old tax discs, along with the original First Service Coupon.
A recent invoice is also present, detailing the recommission works which were carried out when the car came out of storage, this includes cambelt, fuel pump, filters, fluids, brake overhaul…. the list goes on – you can certainly be sure of reliable motoring with this vehicle.
Anybody who has dealt with us, will know that we only deal in high quality vehicles that tick the boxes.
History, originality, condition, mileage, rarity – this ticks them all!
Body & Paintwork
Finished in Baikal Blue, which at the time was only available on the GTi only colour!
Having benefitted from a very high quality bare metal repaint in the original Biakal Blue colour some years ago, the car looks superb, and the colour really sets this car apart!
The only reason for the repaint was due to storage marks over the years, the car was otherwise in very good order as you would expect.
The wheels have also been professionally re-painted at great expense, and have been done extremely well, with all casting marks still showing proudly just as they should do.
The dealer fitted Solite GT sunroof operates perfectly, and is complete with original wind deflector.
All original badges and lights are in good order, and the supplying dealer sticker remains on the rear screen.
A few small marks on the front and rear bumpers are the only things that can really be pointed out, however these are minor and really do not detract from the car at all.
We would be extremely surprised if a better/lower mileage example exists, a hugely rare car – especially in this condition, and One Owner.
Interior & Trim
The interior of this car is in fantastic order….
The blue sports seats had genuine VW seat covers fitted from new, and it really does show – they are very good indeed, but then so is the rest of the interior.
Original Blaupunkt radio cassette and speakers are still in place, as is the fantastic looking original steering wheel.
Throughout the car, the carpets are in great order, with no rips or tears present, doorcards are in good order and the dashboard is free from any cracks – floor mats are supplied with the vehicle but are not pictured.
All dials and switches work as they should do, and the pointed tacho display covers look even better than we remember!
Rear seats look as though they have hardly ever been used – and most likely haven't.
A very well presented interior, which compliments the car perfectly.
Engine
As you would expect, this car runs very well indeed.
Starts first turn of the key, and jumps in to life ready for action… and sporting the same 1.6 engine as the Golf GTi, this car is not short of performance credentials.
The car drives superbly, the engine pulls nicely through the rev range, with no problems what so ever.
Even when started from cold, the engine is very quiet, with no tapping and no smoking.
The gearbox is super smooth, with very nice gear changes both up and down.
With the car having been serviced regularly, and having had a recent recommission, you can rest assured the car runs great.
Running Gear
Within the recommission works was a full brake overhaul, and they work very well, pulling nice and true.
Steering is nice and positive, and the car handles very well.
The suspension is all in good order, with no unwanted noises, giving a nice smooth and comfortable ride.
With the car wanting for nothing you can be sure the running gear is all exactly as it should be.
A beautiful car, in great order throughout, that drives just as well as it looks.