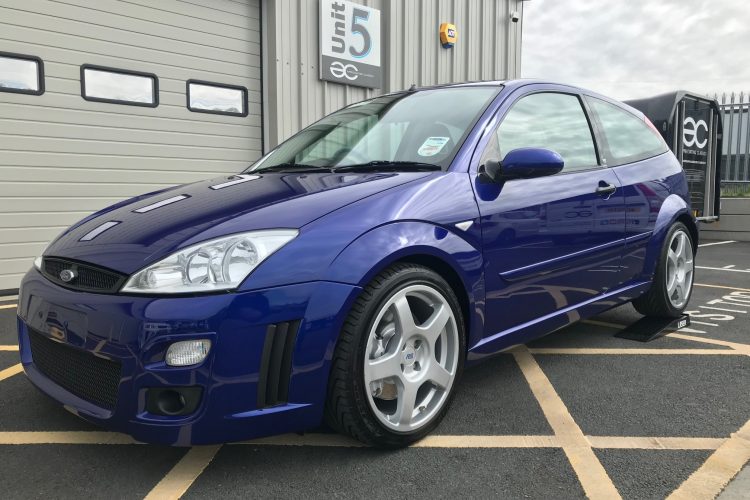 Mk1 Focus RS – 3k Miles: Full Detail
Build number 2822.
This car came to us after the customer approached us with a view to sell the car.
Upon viewing the car, we advised the car required various works before it could be retailed.
The customer asked us to take care of these aspects, so we collected the car on one of our trailers, got it back on site and began bringing the car back to its former glory.
First this was first, a full snow foam, both on top and underneath, followed by a decontamination of the paintwork.
Wheels were removed and decontaminated, then treated.
Whilst the wheels were off, we set about cleaning the inner arches, and the running gear underneath.
The brake discs were removed, and the centres/outers painted to help freshen up the appearance of the brakes.
The engine was fully detailed, with all hoses being cleaned and treated, as well as the inner wings, and all plastics.
All leather was treated, and carpets, steering wheel, pedal rubbers.
We removed 8x storage dents from body panels, and then the car received a two stage paint enhancement (machine polish).
Once the owner saw the car after these detailing works, he decided to keep the car.